Spotlight on our Rehearsal Director Luke Chadwick-Jones! Luke has been in the company for over 6 years as a performer working on BOUND, CONTAINED and ON EDGE, and in 2021 has stepped into the role of Rehearsal Director for ON EDGE, which he has taken to beautifully.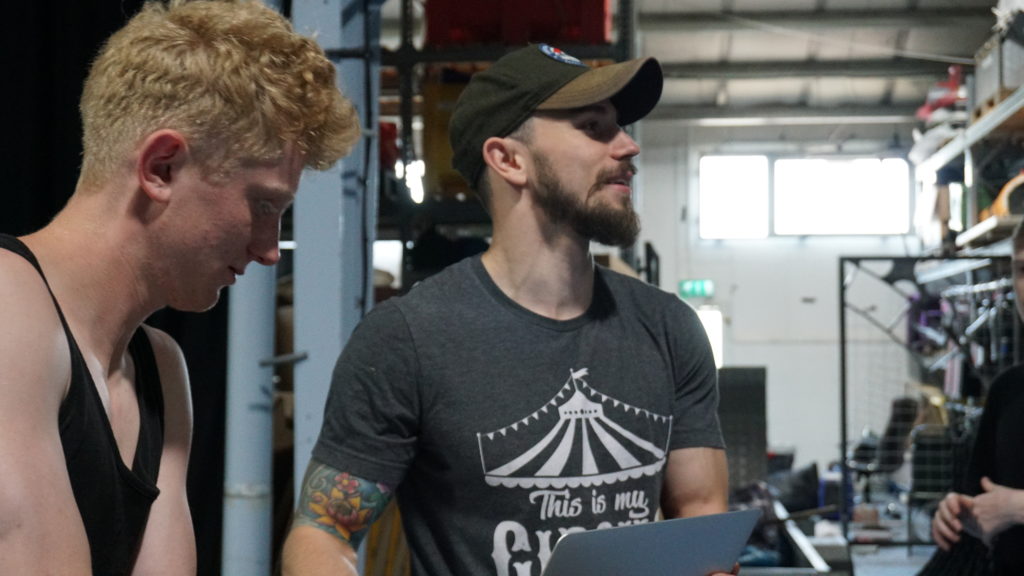 Having been on the inside performing in ON EDGE since it's conception in 2018, Luke has a deep understanding of the complexities of the show – pulling together a diverse group of individuals from different disciplines, staying afloat amidst a dark subject matter, and navigating the intricacies and technicalities of our scaffolding set.
This understanding has allowed him to shine in the rehearsal space. Working closely with our Associate Director Chris Evans, Luke prepared the cast physically and mentally for the challenges of each day – leading warm ups and methodics sessions. He would assist Chris in the choreography, lending his in-depth knowledge of the show to help weave details into the overall narrative. And when Chris wasn't with us, Luke would expertly pick up on scenes or material we needed to rehearse, keeping the cast focused and engaged.
Luke draws on a wealth of experience having worked in theatre, circus and film, and played a big part in getting ON EDGE up to the incredibly high standard it is now at for our 2021 Tour.
FIND OUT MORE ABOUT LUKE
TOUR DATES FOR ON EDGE